26 aprile 2020
Specchio delivers the masks donated by Chinese enterpreneurs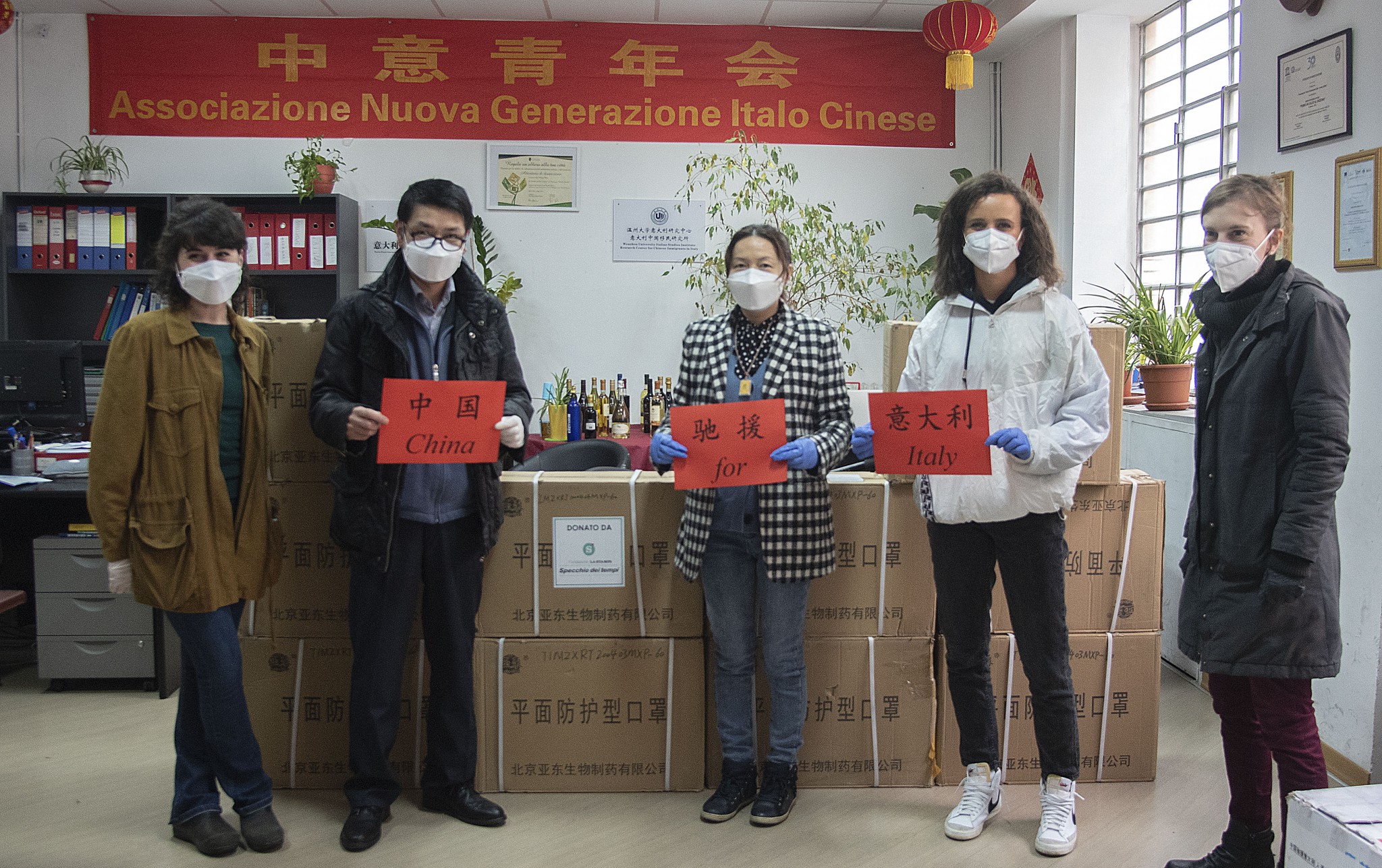 By Angelo Conti & Francesca Giannotti
Do you remember the 60 thousand masks that the Chinese entrepreneurs have donated us? As promised, last week we've started to distribute them together with the help of our volunteer Barbara Bonansea. Our first stop was the Italian-Chinese association (also known as Angi Italia). We thought this was a nice way to close this solidarity circle that started in Beijing, where they left. We've also donated thousands of them to the Casa Santa Luisa "il 24" shelter in Turin, and to the ACMOS association who helps us assist the homeless and families in difficulties.
These masks left China two weeks ago after a ceremony done by the donors to demonstrate their solidarity towards our country. All of this has been registered by Mr Guogang's CnGolf TV channel. It was Liu Guongang, who fell in love with the territory after a trip in the Turinese mountains, that decided to help Italy. He states " When we got back from our trip we immediately started to work with the Tourism Office, but the Covid stopped us, so we decided to help".
OTHER ONGOING PROJECTS
All the other projects proceed regularly. We've donated hundreds thousands of masks and other personal protection equipment to the hospitals and other sanitary structures, including retirement homes. We have reached 18 hospitals in total to whom we've donated 146 pieces between machineries and furnitures for their reanimation centers.
In the meantime our subscription has reached 8.929.301euros through 13.753donations. You can all be part of our team and support Specchio dei tempi by using your credit card on www.specchiodeitempi.org/donate , or through a bank transfer directly on our bank account: Specchio dei tempi, via Lugaro 15, 10126 Torino, IBAN: IT67 L0306909 6061 0000 0117 200, Banca Intesasanpaolo. You can also find us on Global Giving .
Commenta con il profilo Facebook
Commenti