Kappa FuturFestival is at the side of Specchio dei tempi to help the victims of the war in Ukraine.
Part of the proceeds of the electronic music festival, which will be held in Turin from 1 to 3 July, will go to Specchio's solidarity projects. But that's not all: all KFF participants can join the fundraiser by making a donation.
Over 6,000 people and companies have already responded to Specchio's appeal to support Ukrainian refugees. When the conflict broke out, the La Stampa readers' Foundation immediately launched a subscription and took action with solidarity initiatives in support of the civilians, both in
receiving them in Italy and in helping those who do not want to leave the country.
In Cernivci, a small Ukrainian town on the border with Romania, a village has been built to house and refresh 1,800 refugees every day, thanks to more than 1,000 square metres of canteen, clinic, kitchens, beds, play areas and air-raid shelter, and the 370 tonnes of food and medicine brought in since the beginning of the war.
Kappa FuturFestival has decided to support these projects during its ninth edition, which will see more than 70 international artists, protagonists of electronic music and digital arts, take turns at Parco Dora.
In collaboration with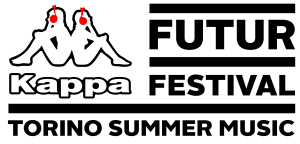 How to donate for refugees and repatriation
Everyone can support the return of Ukrainian families to their homeland. You can donate by clicking here with your credit card and Paypal. Or you can pay by bank transfer to the current account in the name of Fondazione La Stampa – Specchio dei tempi, via Lugaro 15, 10126 Turin, Iban code IT67 L0306909 6061 0000 0117 200, indicating "For the people of Ukraine" as the reason for payment.